ANTHONY KIEDIS 1/11/1962
Ο Αντονι κλείνει σήμερα 52 χρόνια ζωής .
Ας κάνουμε μια φωτογραφική αναδρομή της υπέρδραστήριας ζωής του.
5 YEARS
"The first film, A Boy's Expedition, was a beautiful mediation on a two-and-a-half-year-old who rides his tricycle down the street does a big slow-motion wipe-out, and lands on a dollar bill. For the rest of the film, I go on a wild ride though downtown L.A. going to the movies, buying comic books, taking bus rides, and meeting people, thanks to that buck I found. In the end, it all turns out to be a fantasy sequence, and I pocket the bill and ride off on my tricycle."
12 YEARS
So the twelve-year-old Anthony relocated to Los Angeles to live with his father and thus began the baptism of fire in the city of the not so angelic; he'd only been there a few days when his father introduced him to smoking pot;
"Do you want to smoke a joint?" he [Blackie] asked me.
Back in Michigan, I automatically would have answered no. But being in this new environment made me adventurous. … I took a little drag and then passed the joint back to hm. It went around the table a few times, and soon we were all smiling and laughing and feeling really mellow. And then I realized I was high. I loved the sensation. It felt like medicine to soothe the soul and awaken the senses…But I didn't become fixated on it, even though my father was a daily pot smoker. For me, it was just another unique California experience."
14 YEARS
"I don't think that [school] is the ultimate decisive factor in whether or not someone becomes educated or able to speak or write. This comes from experience and self-education more than anything I ever learned at school."
17 YEARS
"Well, it's got to be something Dammett, because I'm your son." So Cole Dammett was born. Get it? Cole, son of Blackie."
21 YEARS
22 YEARS
24 YEARS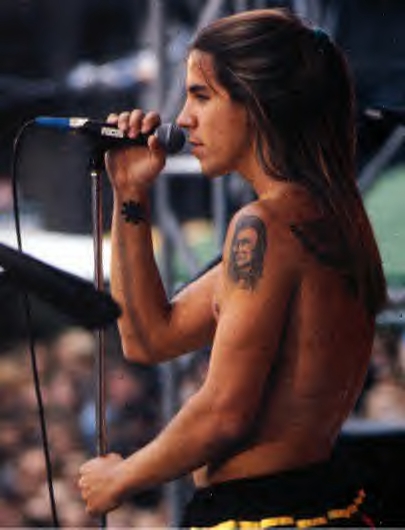 26 YEARS
29 YEARS
31 YEARS
33 YEARS
35 YEARS
37 YEARS
38 YEARS
40 YEARS
42 YEARS
44 YEARS
45 YEARS
47 YEARS
48 YEARS
49 YEARS
50 YEARS
51 YEARS
52 YEARS